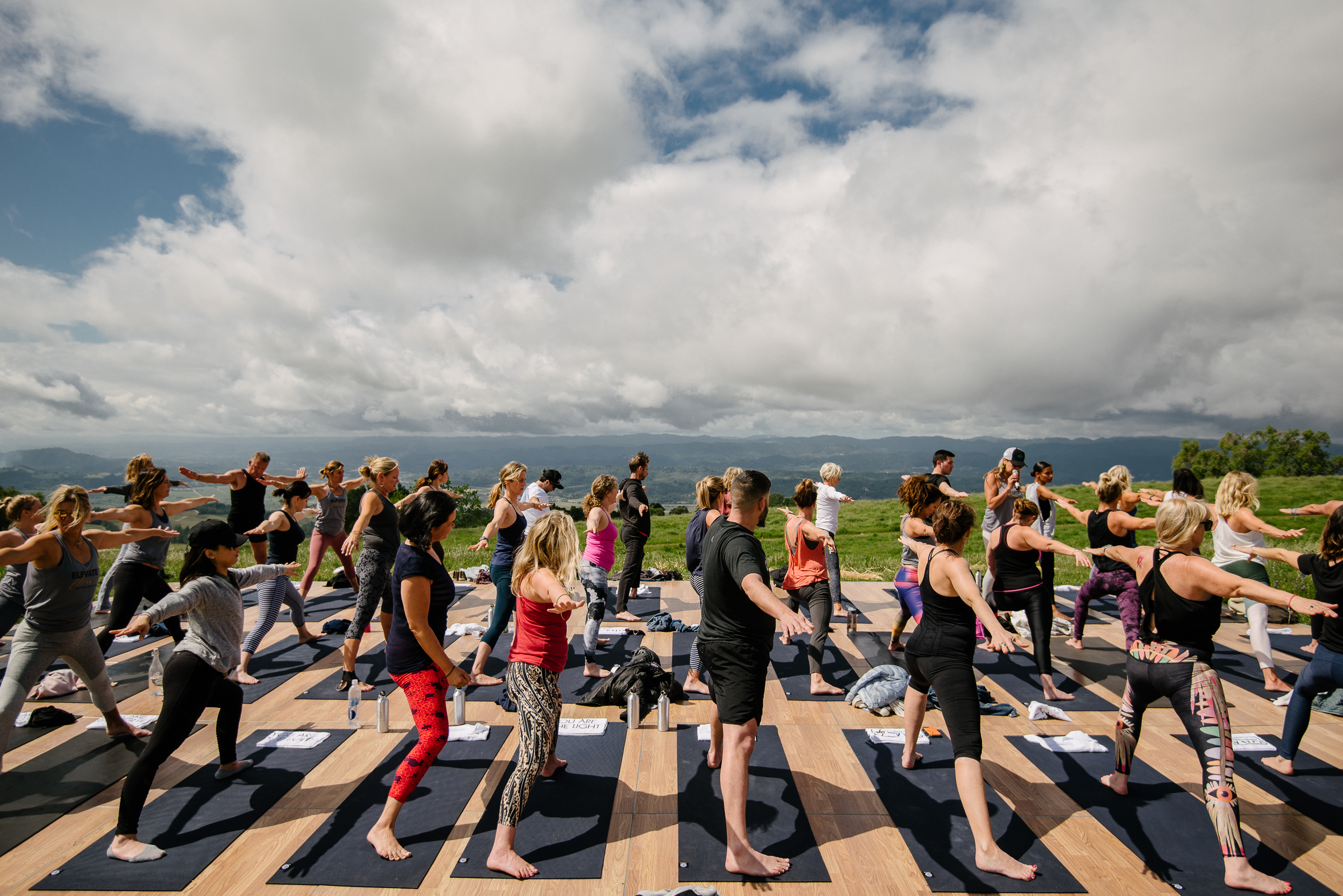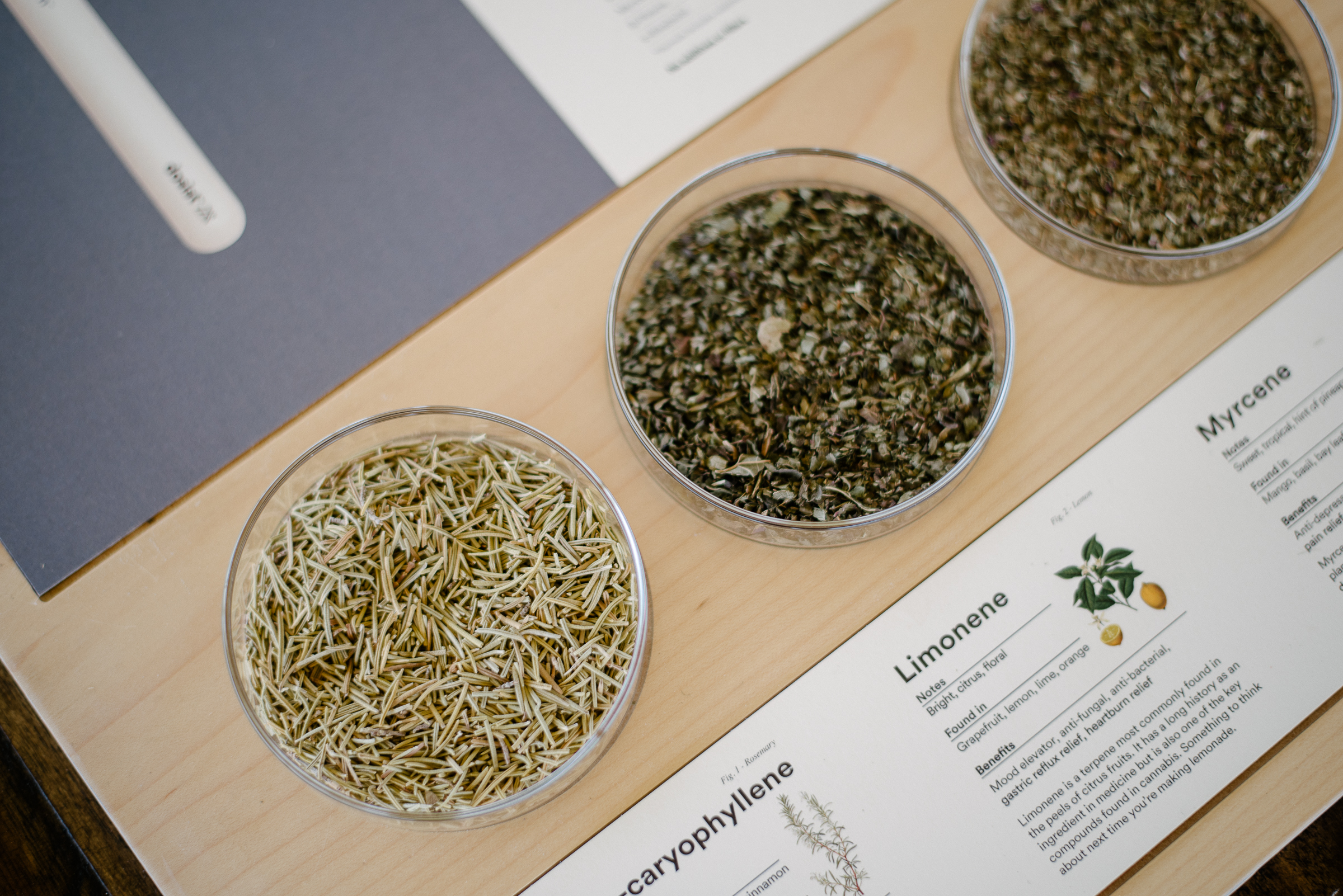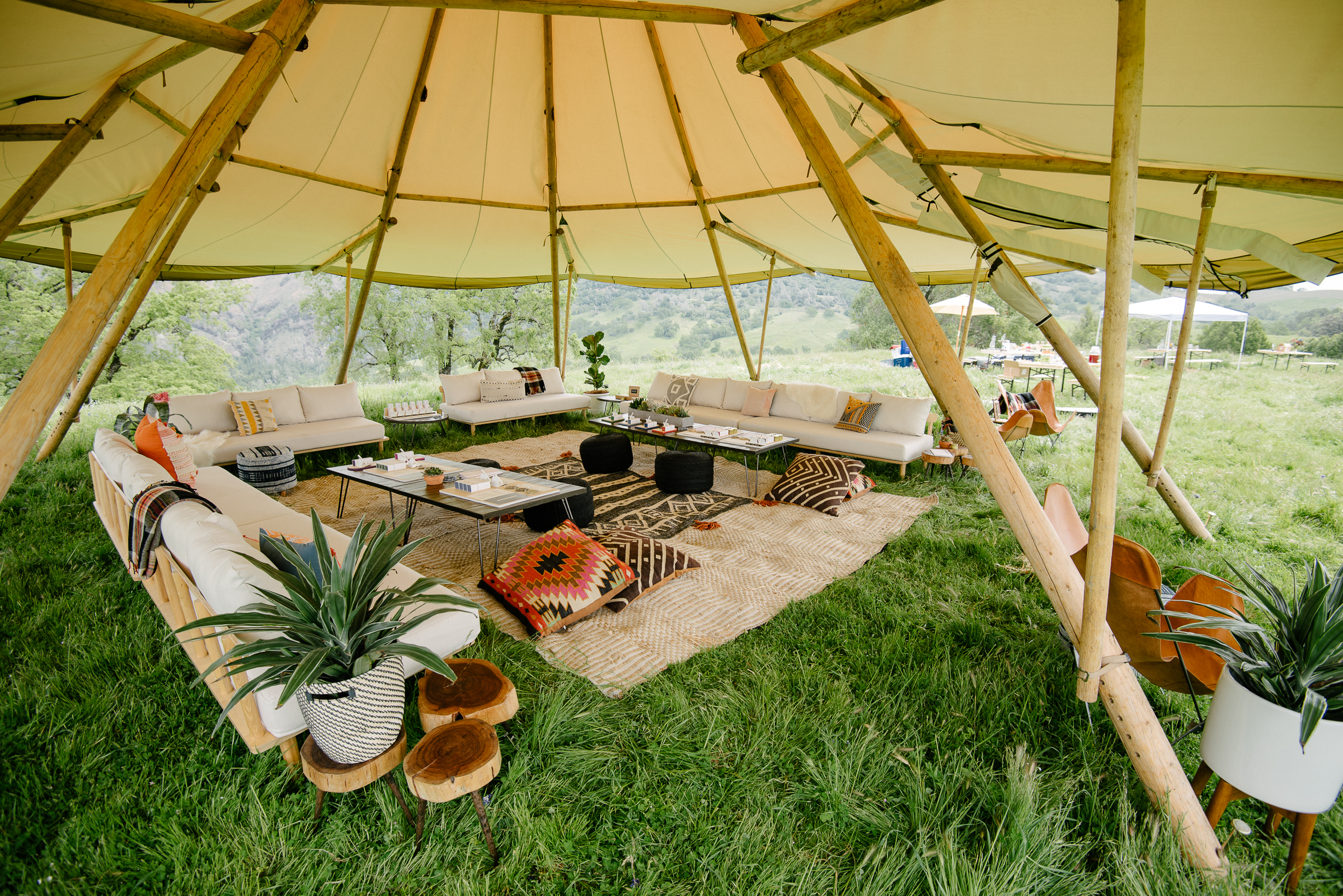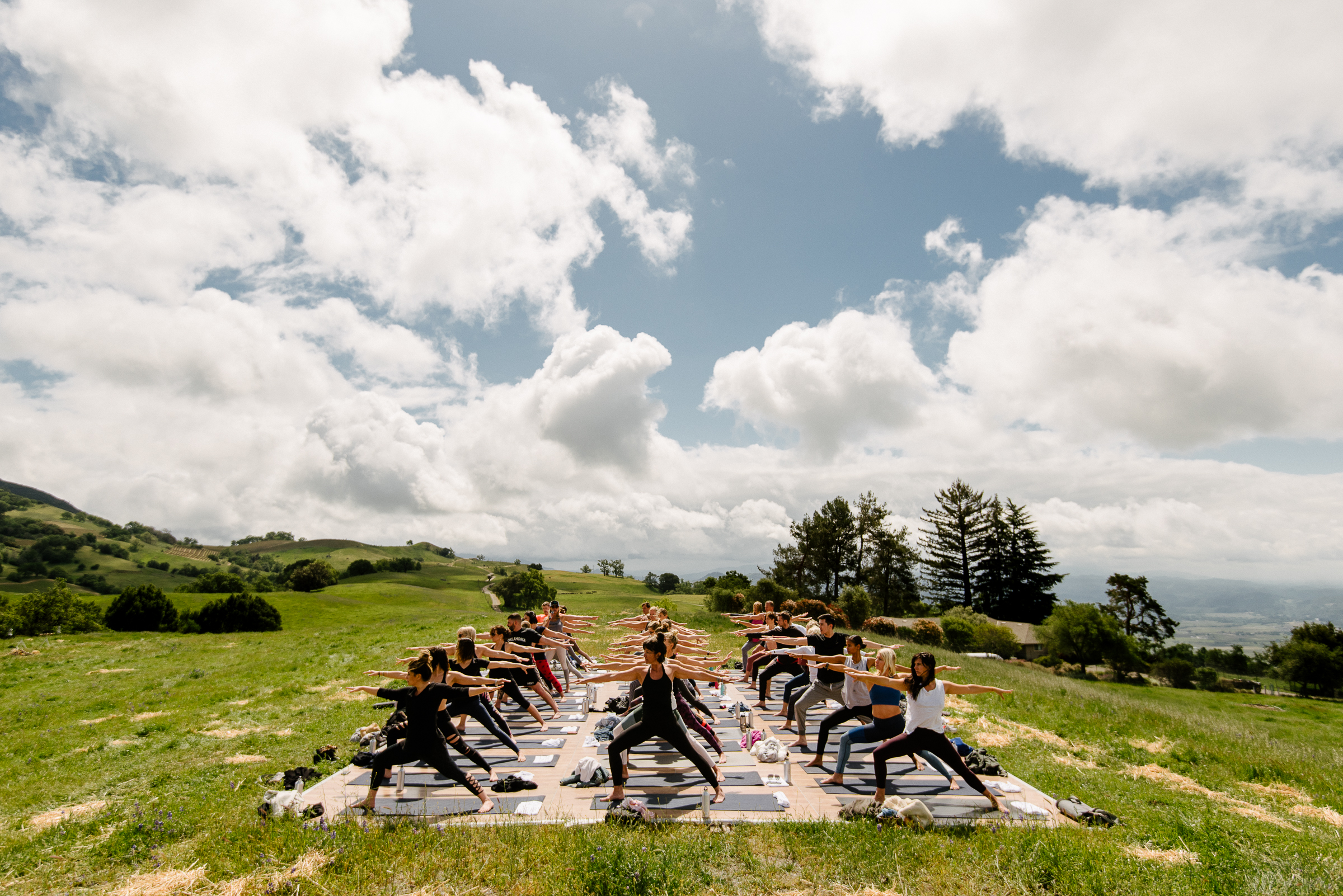 Right click images above to save. Visit our Dropbox for high-resolution images.
A peak experience: Upscale consumers of cannabis celebrate health, wellness, and an elevated luxury lifestyle
Elevate + Flow at Geyser Peak Ranch brings casual atmosphere, exclusive intimacy to a class of patrons shaping high end marijuana culture
GEYSERVILLE, Calif., May 17, 2018 —A new class of wealthier cannabis consumers is looking for more than just a buzz. These individuals consider cannabis fundamental to a healthy lifestyle along with exercise, eating well and intellectual stimulation. They also actively seek out distinct experiences that are high-end, high quality and artfully produced.
Catering to this affluent audience, Elevate + Flow vol. 2 on April 28 took 50 women and men by luxury coach to Geyser Peak Ranch in Sonoma County for a day of communal celebration and holistic healing that the afternoon's rain could not dampen.
Guided through 60 minutes of power vinyasa yoga by instructor Susan Hauser of NOW Power Yoga, the awe-inspiring views of Alexander Valley added to the centering, restorative and healing powers of cannabis.
After a chef-prepared lunch catered by Stag Dining, participants relaxed in rustic luxury under Shelter Co. tents while acquainting themselves with custom formulas of dose pens by dosist and browsing a selection of premium cannabis brands curated by Ona.Life, the leader in concierge cannabis delivery. New friends, many sporting Outdoor Voices activewear, enjoyed the casual atmosphere with like-minded enthusiasts.
With the growing legalization of medicinal and adult-use (recreational) cannabis, wellness enthusiasts like those participating in this event are blazing a new trail to health by utilizing marijuana to provide relief from conditions previously treated only with prescription drugs. The Elevate + Flow movement is at the forefront of destigmatizing cannabis use through thought leadership and education.
"It's time to shed the stigma about cannabis and educate people about the proven benefits of incorporating this natural plant into their health and wellness regimen," said Nielma Hock, rancher at Geyser Peak Ranch and founder of Elevate + Flow. "And there's no better place to be mindful, present and focused than with friends at a total mind and body retreat high above the clouds of Sonoma."
About Elevate + Flow
Elevate + Flow is an exclusive health, wellness and luxury lifestyle event offering a friendly introduction to cannabis, guided yoga sequences, exquisitely prepared food, and shared experiences with like-minded people. The occasion is hosted by culinary and cannabis club Geyser Peak Ranch on its 1,200-acre estate in Sonoma County, California. Learn more at www.geyserpeakranch.com/elevateandflow2.
About Geyser Peak Ranch
Geyser Peak Ranch in Sonoma County is the rare combination of raw casual atmosphere and exclusive intimacy. In the same family for four generations, it has evolved from sheep ranch, to boys' summer camp, to hunting lodge. Today, the 1,200-acre estate high above Alexander Valley is a members-only culinary and cannabis club where families and friends gather with like-minded people to celebrate health, wellness, and an elevated luxury lifestyle. Learn more at www.geyserpeakranch.com.
Contacts
TNTpr
Todd Nelson, 415-533-1661
todd@tntpr.com
or
Geyser Peak Ranch
Lisa Hanson, 310-923-3389
lisa@geyserpeakranch.com